Reviews
Film Festival Jury Comments Winner of the Oscar-qualifying GRAND PRIX HCA AWARD at the
43RD ODENSE INTERNATIONAL FILM FESTIVAL
which puts 'Detainment' on the longlist for the ACADEMY AWARDS
"We, the jury, had a hard time sitting through the entire duration of this film. It features some extremely clever and at the same time heartbreaking performances from two very young actors. Rarely does one come across a film with an impact such as this one. A look into the unfathomable darkness within us all. A tale of how we all long to be forgiven, long to be loved, no matter how heinous a crime we might have committed."
Winner of both the SPECIAL JURY PRIZE and the GOLD SCREEN AWARD
and an unprecednted standing ovation at the
YOUNG DIRECTOR AWARDS, CANNES
during The Cannes Lions International Festival of Creativity
"Materfully told... A perfect example of what an incredible filmmaker can do with a powerful subject."
Winner of The Don Quixote Award at the
58TH KRAKOW FILM FILM FESTIVAL
"A well-known crime story we have read about for 25 years. The brutal murder of a baby boy affects us all, and this film was emotionally stressing to watch. Based on the original tapes from the police questioning, and without showing any graphic details, the horror of the crime hits you like a sledgehammer. The audience is like a fly on the wall when the truth is revealed. Despite the awful crime, we feel the director has managed to bring humanity into the portrait of the young killers, which were brilliantly played by Ely Solan and Leon Hughes. It is a heartbreaking story and it has changed the life of so many people in a very sad way."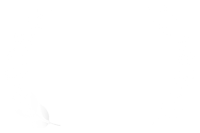 SPECIAL MENTION OF THE JURY at the
33RD ALPINALE SHORT FILM FESTIVAL
"Vincent Lambe's unsettling movie is trying to come to terms with an event that shocked the world. Especially noteworthy is the director's achievement to guide his brilliant pre-teen cast. We're convinced that this is not the last we've heard of this talented director."
Interviews
We chat to the YDA-winning director about adapting the harrowing Jamie Bulger murder case and how he drew such great performances out of youngsters...
..."injecting emotion, power and unexpected pathos into the piece are two exceptional performances by the young leads"...
JAMIE MADGE, SOURCE CREATIVE
..."harrowing"... ..."brilliant"...
LYNDY STOUT, ONEPOINTFOUR.CO
..."packs a punch that has already provoked standing ovations and awards from screenings worldwide"...
SHOTS MAGAZINE